People in the United States ship thousands of packages every hour. However, there is a wide range of shipping options to pick from, and each varies in speed and price. In this guide, we have listed the ins and outs of expedited shipping to help you understand the difference between your options.
Is Expedited Shipping Worth it, and How Fast is it?
What is Expedited Shipping?
If you want a faster shipping method than the standard shipping method, expedited shipping is your go-to delivery method. When you request an item to be delivered, the package gets placed on a truck that makes minimal or no stops before it is delivered.
And although this is a helpful shipping choice for you, there are few things you should know about this shipping process before paying for it. Below are three vital questions regarding expedited shipping.
How Fast is Expedited Shipping?
Generally, this method has no set speed, such as next day or overnight shipping. Instead, it is merely faster than the standard shipping method. With the expedited shipping method, the company delivering the product determines the amount of time shipping it will take.
It usually takes 5 to 10 working days to deliver a product using the standard shipping process. Hence, you might expect expedited shipping to take four days or less. But most goods are delivered between 2 to 3 days after being sent, making the process a bit faster than standard shipping.
What is the Cost of Expedited Shipping?
Generally, the standard shipping method is cheaper compared to the expedited delivery process. The difference between the two can be more than $10 or 20$ depending on the shipping company.
However, the difference between shipping prices depends on the delivery company since some firms can be more expensive than others.
Can you Track your Shipped Product?
With expedited shipping, most delivery services let you track your goods from the source to the delivery point. You can know where your package is throughout the entire delivery process.
Tracking the package gives you peace of mind about its location throughout transit. Thus, if there is a tracking option, you should always track your package as it is a helpful feature.
Is Expedited Shipping the Same as Express Shipping?
There certainly is a difference between express shipping and expedited shipping. In terms of speed, express shipping tends to be faster than the expedited shipping method; thus, making it more expensive.
It is good to pay careful attention between these two options when shopping online since each business defines express shipping and expedited shipping in different ways. Fail to know the difference and you may choose the wrong delivery process, which might cost you more money than you previously intended.
Is Expedited Shipping Worth it?
The answer to this question comes down to your circumstances and needs. If you do not require the product urgently, the expedited shipping process is not worth the cost. However, if you want the product urgently, paying the extra money can be necessary and worth it.
Times in Which Expedited Shipping Process Comes in Handy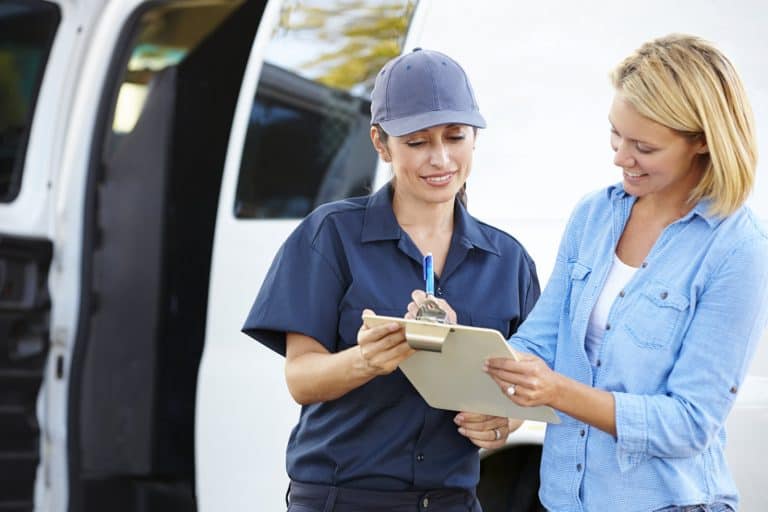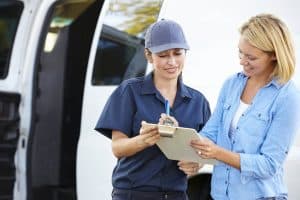 There are several scenarios in which expedited shipping helps the customers. If you need to transport one of these products, it's best to choose expedited shipping even if you do not need them urgently.
Expensive and Valuable Items
Shipping services don't often lose a package. Nevertheless, if you want to transport an expensive and valuable product, you may want to ensure that the delivery process is as short as possible.
With expedited shipping, you can reduce the delivery period by half while maintaining its affordability. This will reduce the risk involved during the delivery period.
Perishables
For foods and other perishable items to reach a specific destination without spoiling, it must stay below a particular temperature. If you are shipping perishable goods, you always send them using the fastest, most economically feasible method. This process is crucial if you want to ship frozen products such as meat.
Fragile Goods
Shipping is generally a secure and safe method for delivering all kinds of products. Nevertheless, the mail comes with its share of bangs and bumps, putting fragile goods at risk of breaking. Hence, when these products stay for an extended period in the mail, the higher their chance of getting broken.
Therefore, if you want to send any product through the mail, expedited shipping is your go-to process. And since this process is fast, yet economical, it will save your fragile goods from any damage.
Understanding Expedited Shipping
The only answer to how fast expedited shipping is is that it is faster than the standard shipping method. It takes roughly between 2 to 3 days. However, this shipping process's worth depends entirely on the speed at which you want the package. If you are in search of a reputable shipping company, contact us today.